Corona Virus Update 5th November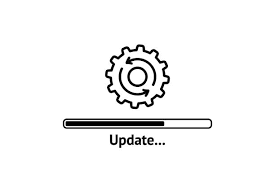 5 November 2020
Dear everyone!
I am writing this to you all whilst I am at home, recovering from the virus which is having such an impact on our world. First of all, I want to thank the staff of the school for the tremendous work that they have been doing in keeping school open and making it as safe as we possibly can. I also want to thank them for the hard work they have put into the remote learning plan when we have had to isolate classes.
Secondly, I need to appeal to you all to do what you can to help us to keep school open wherever possible. Last half term we were made aware on a number of occasions that some of our families were not following the rules around isolation or distancing. We were made aware of children and families who were not remaining at home whilst being told to isolate. Please note that it is unlawful not to isolate when told to do so, and puts others at risk. On occasions we were also made aware of children attending a birthday party or other large gatherings indoors; again something that is not allowed and is potentially spreading the virus putting others at risk.
It is very challenging keeping the school open at the minute as well as very costly, we are currently unable to claim back any money for the increased costs we have incurred. So, when we hear of people not playing their part you can imagine how frustrating it is for us.
As we go into the winter months and a second national lockdown, please make sure you follow all the rules in order to work with us in keeping our staff, their families and your children safe and ultimately keep school open. If we become aware that people are not following the rules, it is highly likely that someone from school will be making contact to challenge them. If we need to pass on information to the appropriate authorities, we will do so.
Finally, in order to reduce contact and protect the office staff all visitors to school will need to initially make contact via the intercom at the front. Staff will only open the door if it is necessary for people to enter the building. From now on we will not be admitting any visitors to the building who are not wearing an appropriate face covering. Our staff will be wearing masks around the school building and on the school gates, and we ask that you offer our staff the same level of protection and please wear a mask when collecting your child.
These are trying times for us all and by working together we can keep school open and we can all play our part in stopping the spread of this awful virus.
Kind regards,
M. Mackley
Headteacher