Times Tables Rockstars and Numbots challenge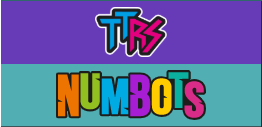 Yesterday Miss Norris launched the Numbots and Times Tables Rockstars challenges across school. The children are so excited to see who can be the winner each week and get their name signed on the guitar on the display in the school hall.
These are free apps and are internet based, and are such a motivating way to practise number facts and times tables, at school and at home too. These number facts are ones which all the children are expected to learn ' by heart'.
Please watch the videos Miss Norris made to help everyone see the challenges. She has also given really clear instruction on how to set up and play on these games. They should be really helpful!
Your child can play these games on a tablet, phone or computer - and get better each day. Remember to keep practising as often as you can to improve your score and your skills. (Parents - please remember to let THEM do the thinking and the work!)
Numbots is for Reception, Year 1 and Year 2.
Times Tables Rockstars is for Years 2, 3, 4, 5 and 6. The challenge is on........
You can watch the helpful videos by clicking below:
NUMBOTS: https://youtu.be/ta9OfJp3Ibc
TIMES TABLES ROCKSTARS: https://youtu.be/ta9OfJp3Ibc