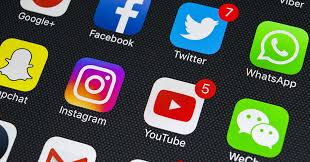 25 November 2021
Scan the QR code at our new digital prayer space and leave a comment to submit your digital prayers about Cyber Bullying!
Umamah Ali Shaukat 4S
26 November 2021
Oh Lord,
Please help the suffering people on the internet,especially on Roblox.Cyber bullying can affect peoples hearts.On Roblox slenders,CNPs,Copy and pastes are doing cyber bullying in Roblox.Roblox is meant to be a safe game to entertain people,ot is suppose to be fun for everyone.Lots of games are private no one can bully on.

Amen
Iram AHmed
26 November 2021
Oh lord,
Please tell people to stop cyber bullying and make them say nice words.
Tell everyone to go online safely and tell there parents what they are going to go on.
Please lord make everyone safe when they are going online and please tell them to say NICE WORDS.

Elissa May Collum
26 November 2021
Oh lord
Please help the people that live on the streets and the kids that don't have a family ,
Please help the kids and adults that are sick .
Also can you help the baby 's to
If you can do that thankyou . Bye :)
Love from elissa .



Azlan
26 November 2021
A lord,

Please tell the people to stop bulling and tell them to stop and be nice

Amen


Kaydon
26 November 2021
Dear god , I hope we can stop bullying people because it isn't respectful and unkind Amen . 4S
Jaiyash 4s
26 November 2021
Dear god
stop bullying anywhere even though online.
???? stop cyber bullying it is really bad and rude.
Cyber bullying is really bad even though online.
It will hurt ???? peoples feelings stop this cyber bullying.
Amen.

Jessica
26 November 2021
Dear God pls tell them to stop bullying people and show the people respect and the the world be good and happy so pls can u do the amen
Halima jabbar
26 November 2021
Dear god please help the people who are getting bullied. Can you please tell everyone to stop ???? bullying it goes on every day and make sure everyone is saying nice word and don't harm Ameen

Uzair
26 November 2021
Dear god help don't bullying make our world kind. And pleas make it more good
Rumaisa baig
26 November 2021
Dear god,
Please keep the kid's safe from the websites like Roblox and minekraft and tell someone like a teacher.
Amen
Zahra 4S
26 November 2021
Dear God I hope everyone is safe and healthy and who aren't I am so sorry for you and God make sure that everyone safe please ???? give food money and warmth
Amen.
Mark Mackley
29 November 2021
Thank you everyone for your very thoughtful prayers that focus on caring for others.
Leave a Reply