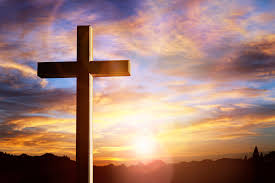 This week's worship from Mr Mackley carries on from last week and reminds us that whatever changes in our lives, God never changes.
6W
7 September 2020
Such a lovely peaceful video! We all talked about what has changed in our lives and how Jesus is always there for us.
Good to be back in school :)
From everyone in 6W.
4C
7 September 2020
We talked about how some of us were a little bit nervous about the changes in school but we know that God is there to help us.
Blessings from 4C
Class 5R
7 September 2020
We enjoyed talking about and reflecting on the changes happening in our lives now.
God is with us through these changes.
5R
1N
7 September 2020
We discussed how we have changed since leaving Reception as well as what has changed around school. We thanked God for our safety and that we are able to come back to school safely.

From everyone in 1N.
Class 6S
7 September 2020
We reflected on the changes that have affected us at home, in school and the wider community. We spoke about how God is always there to help support us in difficult times.
1W
7 September 2020
We discussed some changes since coming back to school and also the changes for the 2 new children that are new to school have faced.
1W
Brooke
8 September 2020
A good start in school I love my new teacher Mr Ward he is so funny and kind. How is your new teacher? I will miss this school when I leave but I can always come and visit when I'm gone now you have a good year.
Love from Brooke
Leave a Reply